Throughout this article, you will get to know the details about Thai massage course in London, along with the details of Thai yoga massage.
At D2D Therapies, we offer one-day professional training on Thai massage. After this course, you will be ready to launch your career as a massage therapist. Let's dig all the opportunities of a Thai massage course in London.
What is Thai Massage?
Thai massage is also commonly known as Thai yoga massage. It is a traditional healing system which also combines acupressure, assisted yoga postures and Indian Ayurvedic principles. The outcome of this massage contains healing, both physical and emotional level. However, the massage performed in western and Thai contexts are different.
Traditional Thai massage doesn't use oils or lotions. Besides, the recipient remains in clothed during the massage. However, the receiver and taker will be on constant body contact. So, the practitioner also suggests meditation as a part of Thai massage.
History of Thai Massage
The practise of Thai massage therapy was started in 2500 years ago. However, it is believed to come from India. Some claims that Shivago Komarpaj, the physician to the Buddha, has created this massage therapy. Though Buddhism started in India, it gets reformed and highlighted in Thailand later on. With Buddhism, Thai massage also finds its way to Thailand. Since then, it gains popularity with this name. In Thailand, Thai massage was and still are recommended with other traditional medicines.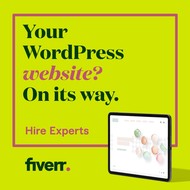 How does Thai Massage Works?
The idea of compression works for Thai massage, which starts with pressing hands, feet or finger rhythmically. The therapist would stress the whole body into many positions, which could be hard to reach position.
After the massage, it rehabilitees and rejuvenates in a therapeutic way. Besides, these techniques also incorporate Chirocropatic medicine, which focuses on the spine. Through the continuous motion and rocking movement, you can utilize Trager techniques to get yourself relax and energy.
Types of Thai Massage
There are four types of Thai massage available. They are-
Traditional Thai massage: It is the most popular Thai massage, which is also known as Yoga massage. It is performed on a fully clothed body while you are lying on the floor on a padded mat. It also includes acupressure as well as some yoga techniques.
Thai oil massage: This is a smooth type of Thai massage which is done using oils. It is more relaxing than a traditional one, which is performed on a conventional massage stretcher. However, you will have to take off clothes. It helps to relax the body, soften the skin and calms the mind.
Thai pinda massage: It combines traditional healing methods and traditional Thai massage with the application of plant pouches all over the body to make the energy flow work. Pindas are hot poultice filled with medicated herbs, which works on acupuncture points to relax the body. The outcome of this type of massage is to relieve the joint pain, which finally improves blood circulation.
Thai foot massage: It includes massaging the feet with oil applying a proper pressure on the specific part of the sole of the feet. Usually, the feet correspond with different organs of the body. So, pressing on feet releases the toxins and improve its functionality.
Benefits of Thai Massage
Thai massage can help to boost energy for athletes while it reduces stress too. Besides it has other health benefits also, let's find those.
Reduce the stress 
Stress is not bad always. Most of the time, a regular stress can work as positive motivation, which might help push the individual to perform better. Besides, stress can also push to accomplish more.
On the other hand, too much stress is not good either. It can adversely affect mental and physical health, which may cause chronic illness in the future, including cardiovascular disease and depression.
The unique techniques of Thai massage helps to keep the body relax, as a result, lower the stress. According to a study conducted in 2015, Thai massage noticeably reduces the stress marker present in the saliva. However, the massage works better on a healthy person.
Boost Energy
When it comes to the physical energy-boosting for a healthy person, Thai massage is the ultimate option. That is why athletes seem to take the massage to keep them fit.
The research was organized to see the effects of Thai massage and Swedish massage on patients who were experiencing fatigue. The result found that Thai massage increases mental stimulation and energy. On the other hand, Swedish massage mostly improves the sleeping pattern and helps relaxation.
The Thai massage involves massaging on energy lines, or Sen. It corresponds to the different body parts such as muscles, bones, blood and nerves, which are also known as subtle channels. According to the theory, within different sen, tight muscle cause blockage that reduces the flow of energy. As a result, it creates stiffness, illness and pain. Thai massage can give solutions to all of these.
Relieves headaches
Thai massage involves applying pressure to some specific energy channels. Court-type Thai massage is useful for the treatment of chronic tension headache.
Stimulates circulation
Thai massage increases the circulation of both lymph and blood because of the stretches. However, these stretches are just like yoga, which fills the body's tissue with enough oxygen. It pushes the cell growth and heart health.
Thai foot massage has a positive impact on peripheral neuropathy patients, which is a common complication of a person with diabetes. However, it also helps improve people's body balance. It is believed that blood circulation increases the body balance.
Improves range of motion
Thai massage has some yoga-like stretch techniques to reduce stress and increase circulation. The process enhances the person's flexibility, which improves the range of motion.
This massage also reduces the friction between the joints, which improves the range of motion and joint mobility.
Benefits for athletes
Athletes tend to have more muscle pain, joint pain and injury during the training. And, that is the reason; professional athletes always work with sports massage therapists.
Sports massage as a part of Thai massage consists of stretches, and other massage techniques to recover from sports injuries. Additionally, it increases the athlete's range of motion.
Combination of Thai and assisted sports massage gradually stretches the whole body that allows the person to relax. These particular types of massage help people feel physically and mentally restored.
This technique also improves circulation to bring more oxygen to athletes muscle and tissues.
Who can Perform Thai Massage?
Thai massage is different than any other massage therapies. So, only licensed personal can offer a Thai massage. However, it also is seen that amateur therapist performs massage in some cases, which is vulnerable.
So, make sure your therapist is licensed and well mannered. However, anyone can become a Thai massage therapist. Let's get to know the details about Thai massage course.
Thai Massage Course in UK
Thai massage course in UK can be done online or on venue through different organizations. Anyone can take an online course from anywhere in the world. Besides, some organization offers freelance home tuition certification.
D2D Therapies is a reliable name to do Thai massage course in London, where you can attend course online, on campus. Besides, freelance home tuition also available. Courses at D2D is accredited by IPHM and certified by IPTI. D2D Therapies also approved by Westminster Indemnity. Let's find out the possible ways to do the course at D2D Therapies.
On-Campus Thai Massage Course in London
One day Thai massage training course at D2D Therapies is accredited by IPHM. This course runs on the weekend. So, anyone can do it. After you are completely done with the course, you may work in a massage parlour or ever open your business. However, if you fail the course, you will have to take it. Following is the course curriculum cover by D2D.
What will you learn?
This one day Thai massage course in London will cover theoretical and practical training as per accreditation requirement. All the education will be done through a formal lecture by our highly educated trainers. However, you will not be taught any Anatomy & Physiology units.
Curriculum
It comprises the complete training on the art of Thai yoga massage.
Teaches all the different exciting positions for stretching with the help of photographs, diagrams and descriptions.
Stretching, Mobilizations and Deep pressure techniques
SEN theory, along with a background to Chinese medicines.
Relevant muscle and skeletal A&P
Pressure point techniques for each area
Stretching to key muscle reflexes
Practical knowledge
Freelance Home Tuition
Home tuition is available for those who are not available to join the venue. In that case, the student will have to select the place, and our train will go to that specified place to teach the student. There is no difference between learning at home or the venue. You will be taught everything, just like the venue.
Online Thai Massage Course in London college
We also have online teaching option. In this method, we will send you all the materials, and you will need to complete it. After you are done with the online videos, you will have to submit your task through email or post on our website. However, you will have to take an assessment to mark your course completion. Though, you have to pass the assessment.
Insurance for Online Thai Massage course in London
It is mandatory to get the insurance for any courses as you will have to practice massage on your classmates, friends or friends to gain the practice knowledge.
Who can take the Course?
Anyone can join the Thai massage course in London at D2D therapies. There are no extra prerequisites to attend this course as it is open for any adult. This is a beginner level course; however, any advance level learner can also take this.
How do you book a Thai massage course in London at D2D?
Booking a course at D2D therapies is a piece of cake. Pay £30 to enrol and pay the rest of the money while attending the course. You can book your seat from our booking page. On the other hand, for the online course, you have to pay the full amount at once to access the materials.
Benefits of Taking Thai Massage Course at D2D Therapies
After taking a Thai massage course in London college with us, you will gain the theoretical and practical knowledge will all the massage techniques. After that, you will become a professional Thai massage therapist, and you will be ready to start your career.
Side Effects of Thai Massage
Despite having all the health benefits, Thai massage has some limits too. Since it mainly works through the circulations people with the following health conditions should be careful or consult a doctor before taking a Thai massage.
Diabetes
High blood pressure
Osteoporosis
Heart diseases
Coronary artery disease
Spinal cord related to neurological diseases
Besides, a person should avoid Thai massage if he is recovering from surgery. However, an injured person should also avoid Thai massage because the massage can lead to further injury to the body.
Pregnant women and cancer patient should also avoid Thai massage.
Is Thai Massage Painful?
Massaging on a tender muscle with intense pressure may hurt. However, you have to know the difference between pain and discomfort. The initial pain may help you to give comfort in the long run. For the first-timer, Thai massage is painful since it involves stretching different body parts. But, all the pain should be gone in a few days. So, it is advisable to take the massage from a certified therapist.
Conclusion
We hope that the guideline provided above will help you to decide to take the Thai massage course in London. You can choose D2D therapies as your reliable course provider. If you have any question feels free to email us as well as call us at 07455045306. 
After taking the course here at D2D Therapies limited, you will get the free consultation about your career and business. Moreover, you will get to know the more advanced course about different massage therapies.