Full body deep tissue massage offers excellent benefits that can help your body relax, recover, and relieve. However, you can maximize the improvement of the deep tissue massage and extent the experience. That is why you need to know what to do before and after full body deep tissue massage. These things will get you to prepare about what you expect from the massage.
Read on to know the basic concepts and aftermaths of deep tissue massage therapy that can help you to get the most out of your massage.
Why Should You Take Full Body Deep Tissue Massage?
Full body deep tissue massage can recover your damaged skin. However, you may take care of your skin regularly through sunscreen and moister, but your skin can be affected by environmental damage. This is why taking a full body massage at least once in a month is necessary for your health.
Let's see what you should do before taking a full body deep tissue massage.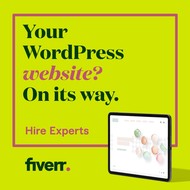 Things you should do before a full body deep tissue massage
As you know that you have a massage appointment coming up, you should follow the following things.
Take a shower: Taking a shower before a massage can give you the most relaxing experience. It would help if you took a warm shower for maximum relaxation instead of using cold water. Warm water will get your muscle to loosen, that eventually reduce any discomfort during the massage.
Stay hydrated: You have to stay hydrated for at least 24 hours prior to the massage. Usually, deep tissue massage helps to release the toxins from your body efficiently and quickly. So, hydration makes it easier to flush out all the toxins from muscles and body. Besides, hydrated muscles are pliable, which helps a therapist break up any toughest knots without potential discomfort.
 Wear comfortable and loose clothes:  Comfortable clothes can keep your muscle relax. As a result, your muscle can adjust the massage quickly. Furthermore, muscle soreness can increase the discomfort level after the massage if you wear tight clothes after the therapy. Besides, loose clothes are easier to put on. So, you can easily put that on before leaving the clinic.
Know your goal: Ensure you know your outcome from massage, such as healing from an injury or want to relieve tension from a particular area. It would be best if you let your therapist know about your goal. So, the therapist can focus on that and get you the best result. That is how you can get the most out of the full body deep tissue massage. These things make you well prepared before the massage session, and your mind will be ready to take it.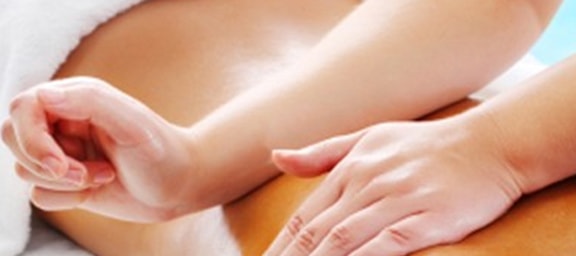 Things you should do after a full body deep tissue massage
Post massage care is not different than the preparation. Like the preparations, you have to follow some advice to maximize your post-care experience. For that, you can go through the list provided below.
Remain in your position: Right after the massage, remain lying for a few minutes so that your mind can absorb the condition. Furthermore, when you get up, make sure you do that gently with care as muscles are tender at that moment, and soreness will hurt you.
Take a shower/bath: Your body needs enough water internally and externally. However, adding Epsom salts with the bathing water will fasten the process for maximum relaxation and freshness. This will also relieve your muscle soreness level.
Eat well: You have to take enough nutrients as your muscle will need them. However, you have to avoid a heavy meal after the massage. Deep tissue massage increases the blood flow to the muscle tissue, so you have to provide the nutrients to the blood for that muscle area.
Continue to hydrate: As you started drinking more water before the massage, keep doing it after the massage too. Drinking more water can flush out the toxins. Besides, hydration can reduce the post-massage side effects also. So your muscle soreness can decrease dramatically.
Take enough rest: Muscles tend to recover while you are sleeping. It can utilize your provided nutrients at night if you get a good night's sleep. After the massage, makes sure you sleep for at least 6 hours. However, 8 hours of sleeping time is idle time. The more you sleep, the quicker your muscle will heal and get you the potential benefits.
Follow-up message: A single massage therapy can give you a relaxed body, but you can get significant changes through regular massage sessions. Most of the people attend once in a month or every two months. You can choose your schedule according to your preferences.
This post-massage advice will give you maximum benefits from the full body deep tissue massage. For your own good, you should not avoid any of these.
What to avoid after a full body deep tissue massage therapy?
You have to avoid drinking cold water as it will tighten up the muscles, which may lead to cramps. Warm or room temperature water will be best.
Avoid alcohol or alcoholic beverage for at least 24 hours after the massage. It will just fill up the newly released toxin's places.
It would be best if you avoided caffeine, too, as it will reverse the process.
Where to take full body deep tissue massage therapy?
You can search for deep tissue massage therapy near me to find a therapist near you. However, if you are in London, you can check our deep tissue massage therapies at D2D Therapies.
How to become a deep tissue massage therapist?
You might get wonder about becoming a deep tissue massage therapist. It is easy as you don't need any prior experience. At D2D therapies, we provide one-day diploma training course which can be availed from our campus and home. We also offer freelance home service to a student's place. If you want to take a full body deep tissue massage therapy course, contact us via a phone call at 07455045306, or you can email us to d2dtherapies@gmail.com for more details.