Preparing oil and cream blends for therapy – Full Body Massage Diploma
Ideally, full body massage is delivered using a blend of grape seed oil and a plain unscented massage cream (both can be purchased online cheaply from a supplier of massage products). Oil on its own can make the skin too slippery and the skin can absorb cream easily and quickly.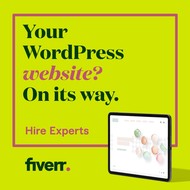 The ratio is between 3 pieces of cream and 2 pieces of oil. This can be prepared in advance and will hold for up to one month in a sealed container. If you use a spoon instead of dipping your hand into the medium, then at the end of each massage you do not need to dispose of your massage medium blend. Using an unscented oil and cream blend to minimize the potential for a sensitivity reaction is safest. Only if you have training and an aromatherapy qualification can you use a mixture of aromatherapy oils that will benefit the customer. Full Body Massage Diploma
Use a small amount of lubricant to start with (one rounded teaspoonful) and re-apply as needed to prevent excessive skin friction. If you apply too much massage medium and you are unable to get good contact, just blot the skin of the client with a tissue or cloth to remove excess.
Client preparation
Do a thorough consultation, checking for any therapy contraindications.
Formulate the client's individual treatment plan, based on the consultation.
Consider the client's safety and comfort for all parts of the massage treatment.
Client should remove all jewellery (necklaces, toe/belly button rings, bracelets, watch etc).
Therapist preparation
Present a smart, professional look.
Therapists with long hair must Tie long hair back.
Ensure your nails are short. 2mm of growth is the absolute maximum (1mm is better). Any longer and you are likely to perform techniques incorrectly or scratch the client.
Remove all obtrusive jewellery (rings, inc. wedding rings, wrist watch, bracelets etc).
Make sure your oil / cream massage blend and wipes for foot cleaning are close to hand.
Basics hygiene (therapist)
Clean hands before and after treatment under running water (or with anti-bacterial wipes).
Cover any open cuts or abrasions with a waterproof plaster and/or wear a light latex glove.
If the client or therapist prefers this over direct contact with the skin, lightweight therapist gloves may be worn. In this situation, less oil / cream blend can be used.
Any oil/cream blends which are mixed for a client should be discarded after use.
 Adaptations
Full Body Massage Diploma
The pressures used in full body massage in Sweden should always be adapted to suit the customer's preferences. Except by asking them, there is no sure way to tell how comfortable a client is with the pressure used in a massage. Before you start, ask the customer if they want a light, medium or firm massage. Check that the pressure for each new technique is appropriate and ask your customer to inform you if they feel discomfort or pain at any point. There is no point in using more pressure than a customer finds comfortable though the customer may not benefit from releasing muscle tension if you are too light. Due to physiological or psychological sensitivities and/or preferences, likes and dislikes, the customer may also require specific modifications to individual techniques.
For more information : +44 7455 045306
d2dtherapies@gmail.com
Caldy Walk, London N1 2FX, UK